RIF HIKES AND TREKS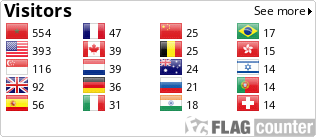 TREKKING
CHEFCHAOUEN
SAHARA
Visit our trekking website for Chefchaouen day trips ,Sahara desert tour, and Rif mountains hiking.
Hiking in Rif
We organize Rif Montains trekking, Sahara desert tours from Tangier, Fes and Chefchaouen. Explore Morocco in private day trips from Casablanca, Tangier + day trips from Chefchaouen.
We at Trekking Chefchaouen Sahara organise adventure hiking in Rif mountains. Explore Chefchaouen in day trip. Enjoy everyday Chefchaouen trekking in Rif mountains with local guide. We offer also Day trip from Tangier and Day Trip from Fes. Visit Chefchaouen with us today !
HIKING IN RIF MOUNTAINS
Enjoy trekking in Rif - Chaouen with professional guides to explore the most beautiful spots and attractive places.
WHEN: ALL YEAR ROUND
Read More
CHEFCHAOUEN VTT
We organize VTT trips in Rif mountains from Chefchaouen avaiable every day with local guides.
ABOUT US :
PROFESSIONAL MOUNTAIN GUIDE GRADUATED FROM TABANT GUIDE CENTRE
We are a team of professional guides bases in Chefchaouen. We are fluent in speaking French, English, Spanish and we have been working as tour guides for well - known tour companies.
We offering also private tours in different parts of Morocco for 9 years.
Chefchaouen is one of the prettiest towns in Morocco, it is a nature area, scenery, songs, historical monuments, hospitality and forests. It is located in the rif chain 110 km from Tangier and 250 Km from Fes, and the capital of Ghomara (Jbala tribe) also considered the capital of the natural heritage, it is part of the administrative region of Tangier - Tetouan.
CASABLANCA DAY TRIPS
We organize private excursions from Casablanca with everyday departure and private transfer.
TANGIER DAY TRIPS
We organize private day trips from Tangier to explore Rif mountains
WHERE:MOROCCO
TANGIER DESERT TOURS
Explore the dramatic landscapes between Tangier in north Morocco and Merzouga desert.
DESERT TOURS IN MOROCCO
TO MERZOUGA AND ERG CHEBBI DESERT WITH CAMEL RIDE
We organize culture and Sahara trips in Morocco. Travel from Fez, Casablanca or Tangier and visit best places, attractions and spend a night in Berber camp.
We discover the gateway to the Sahara desert on a private 3,4,5 or more days tour to Merzouga and Marrakech. You will ride a camel to a desert oasis and we spend amazing time with friendly Nomad people.
FES DESERT TOURS
Experience life in the Sahara desert on a private tour from Fez to Marrakech via Erg Chebbi desert.
CHEFCHAOUEN TREKS
We organize private hiking treks from Chefchhouen to explore best of Rif mountains.
There is only one thing you should know in general : get a professional guide and explore Morocco deeply, as he will share information about history , and he will guide you to undiscovered-places.
Chefchaouen tours
Chefchaouen tours
MOROCCO HIKING PROGRAMS FROM CHEFCHAOUEN
Our walking tour takes place in the heart of the Talassemtane National Park, a park (58 000 ha) rich and promising by its natural, historical and socio-cultural diversity. You will discover the fir (abies maroccana), a species endemic to the Western Rif, and the maggot monkeys (macaques silvanus) in a world of mountains culminating at more than 2000 meters: Jbel Lakrâa 2159 m.