RIF HIKES AND TREKS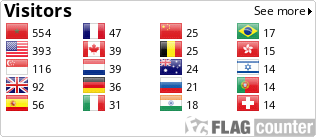 TREKKING
CHEFCHAOUEN
SAHARA
Visit our trekking website for Chefchaouen day trips ,Sahara desert tour, and Rif mountains hiking.
Hiking in Rif
We organize Rif Montains trekking, Sahara desert tours from Tangier, Fes and Chefchaouen. Explore Morocco in private day trips from Casablanca, Tangier + day trips from Chefchaouen.
We at Trekking Chefchaouen Sahara organise adventure hiking in Rif mountains. Explore Chefchaouen in day trip. Enjoy everyday Chefchaouen trekking in Rif mountains with local guide. We offer also Day trip from Tangier and Day Trip from Fes. Visit Chefchaouen with us today !
CHEFCHAOUEN VTT IN RIF MOUNTAINS
PROFESSIONAL MOUNTAIN GUIDE GRADUATED FROM TABANT GUIDE CENTER
VTT for the Intercontinental Biosphere parc.
Tanger - Chaouen - Tetouan - Tanger VTT in the S.I.B.E of Jbel Hbib, Bouhachem Natural Park and the Talassemtane National Park
TRAVEL PROGRAM
Welcome to Chefchaouen by the official guide responsible for the hike and activities.
DAY 01: TÁNGER - AHEJARR ENNEHAL OR TNINE THE KHARROUB (50 KM. APPROX.)
DAY 02: AHEJARR ENNEHAL OR TNINE THE KHARROUB - TAZROUT (70 KM. APPROX.)
DAY 03: TAZROUT - KHIZANA (100KM.APPROX.)
DAY 04: KHIZANA- AFASKA (60KM.APPROX.
DAY 05 .: AFASKA - BNI MAALA. (75 KM. APPROX.)
DAY 06 .: BNI MAALA - TIROUKANE. (85 KM. APPROX.)
DAY 07: TIROUKANE - TAMALOUT. (90 KM. APPROX.)
DAY 08: TAMALOUT - TETUAN - TANGIER (110 KM. APPROX.)