RIF HIKES AND TREKS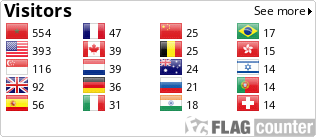 TREKKING
CHEFCHAOUEN
SAHARA
Visit our trekking website for Chefchaouen day trips ,Sahara desert tour, and Rif mountains hiking.
Hiking in Rif
We organize Rif Montains trekking, Sahara desert tours from Tangier, Fes and Chefchaouen. Explore Morocco in private day trips from Casablanca, Tangier + day trips from Chefchaouen.
We at Trekking Chefchaouen Sahara organise adventure hiking in Rif mountains. Explore Chefchaouen in day trip. Enjoy everyday Chefchaouen trekking in Rif mountains with local guide. We offer also Day trip from Tangier and Day Trip from Fes. Visit Chefchaouen with us today !
TANGIER TO CHEFCHAOUEN
Enjoy a day trip to Chefchaouen, one of the most beautiful towns in the Rif Mountains.
PRIVATE TANGIER DAY TRIPS
PROFESSIONAL MOUNTAIN GUIDE GRADUATED FROM TABANT GUIDE CENTER
Chefchaouen offers visitors the charm of a city that has preserved traditional Moroccan arts.
The drive from Tangier to Chefchaouen is lovely--personable and friendly.
TANGIER TO ASILAH
Your Asilah shore excursion from Tangier will introduce you to a beautiful artistic town located south of Tangier.
TANGIER DAY TRIP
Discover a city of many cultures from the comfort of an air-conditioned minibus.