RIF HIKES AND TREKS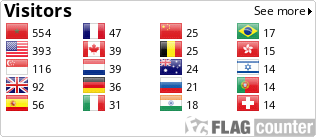 TREKKING
CHEFCHAOUEN
SAHARA
Visit our trekking website for Chefchaouen day trips ,Sahara desert tour, and Rif mountains hiking.
Hiking in Rif
We organize Rif Montains trekking, Sahara desert tours from Tangier, Fes and Chefchaouen. Explore Morocco in private day trips from Casablanca, Tangier + day trips from Chefchaouen.
We at Trekking Chefchaouen Sahara organise adventure hiking in Rif mountains. Explore Chefchaouen in day trip. Enjoy everyday Chefchaouen trekking in Rif mountains with local guide. We offer also Day trip from Tangier and Day Trip from Fes. Visit Chefchaouen with us today !
INCLUDED IN THE TRIP
Tangier hotel pick up and comfortable private transfer
Local guide
Experienced driver
Drop off at the end of day trip
NOT INCLUDED :
Tips
Lunches / drinks
Entrance fees
PROGRAM FOR TANGIER CITY DAY TRIP
WITH PROFESSIONAL DRIVER AND UNIQUE EXPERIENCE
TANGIER FULL-DAY GRAN TOUR
Start by visiting Tangier Port and the outskirts of the city, crossing the modern town with its large boulevards and exclusive areas of large villas, celebrity homes and palaces, including the summer residence of the Moroccan royal family.
Continue to Cape Spartel at the entrance to the Straits of Gibraltar, and see the lighthouse that marks the convergence of the Atlantic Ocean and Mediterranean Sea. Stop to ride or take pictures of camels, before visiting the Caves of Hercules, inhabited since the Neolithic period. According to legend, they were once the home of Hercules, founder of Tangier, who created the Straits of Gibraltar with a single blow of his hand.
Next, explore the old face of Tangier, and walk through the historic Kasbah, home to the Dar-el-Makhzen (Sultanate Palace) and Museum of Moroccan Arts and Antiquities in the former Sultan's apartments. Continue to the maze-like Medina, where tanners work on leather goods and artisans make handicrafts from wood and silver.
Visit the Archaeological Museum or the American Legation, the first American public property outside of the United States. Admire the Parc de la Mendoubia (also known as the Grand Socco) where Moroccan independence was fermented, and vendors sell a variety of second-hand goods. Explore the colorful streets at leisure, before driving back to the port at the end of your tour.We drop you off at your riad / hotel and this will be the end of our Morocco day trip
NOTE : Contact us for actual price,reservation or more info.
TANGIER MEDINA AND CITY DISCOVERY DAY TRIP
EXPLORE NORTH MOROCCO IN PRIVATE TRIP WITH EXPERIENCED LOCAL GUIDES
We organize Tangier day trips and private excursions and Experience the atmosphere of the Rif Mountains near Tangier.
We discover the best flavors of Tangier on a fun day trip through the city. From beautiful vistas overlooking the port, to the hectic and wild Kasbah, you'll discover the best of Tangiers in a fun and informative day.