RIF HIKES AND TREKS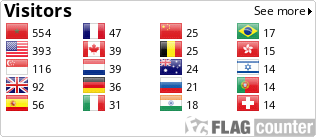 TREKKING
CHEFCHAOUEN
SAHARA
Visit our trekking website for Chefchaouen day trips ,Sahara desert tour, and Rif mountains hiking.
Hiking in Rif
We organize Rif Montains trekking, Sahara desert tours from Tangier, Fes and Chefchaouen. Explore Morocco in private day trips from Casablanca, Tangier + day trips from Chefchaouen.
We at Trekking Chefchaouen Sahara organise adventure hiking in Rif mountains. Explore Chefchaouen in day trip. Enjoy everyday Chefchaouen trekking in Rif mountains with local guide. We offer also Day trip from Tangier and Day Trip from Fes. Visit Chefchaouen with us today !
STAY IN TOUCH
Phone +212 648 18 95 87
WhatsApp +212 643 60 77 27
Email guiderif@gmail.com
Address Quartier Sidi Srifi n.59
91000 Chefchaouen
Morocco
WE ORGANIZE CHEFCHAOUEN EXCURSIONS IN ONE DAY : GOD'S BRIDGE ,WATERFALL, HIKING AROUND CITY,VISIT OF LOCAL MARKET
WE OFFER ALSO DAY TRIPS FROM CASABLANCA, DAY TRIPS FROM TANGIER AND CHEFCHAOUEN TRIP
Contact us for desert tours from Tangier, Sahara trips from Fes and Chefchaouen hiking.
We are a professional team of local guides bases in Rif mountain city of Chefchaouen. We arrange tours around mountains and all well-known natural reserve : Akchour, bouhachem, Talassemtan and other amazing places.